Need More Yield in Your Fixed Income Portfolio?
July 19, 2021 at 12:26 PM EDT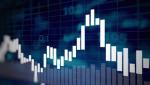 Fixed income investors seeking additional yield can opt for more risk/reward with assets like the Vanguard High Dividend Yield Index Fund ETF Shares (VYM). Last year, the pandemic may have soured investors' taste for high yield, but it's quite a different story today. "Corporations...