Seeking Intermediate-Term Bond ETFs?
July 01, 2021 at 10:07 AM EDT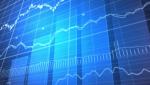 Intermediate exposure can give fixed income investors the positioning sweet spot when it comes to duration. Two Vanguard funds to consider are the Vanguard Intermediate-Term Treasury Index Fund ETF Shares (VGIT) and the Vanguard Interim-Term Corporate Bond ETF (VCIT). Both ETFs consist of bond...