Looking to Diversify Your Fixed Income Profile?
June 21, 2021 at 09:31 AM EDT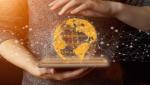 In today's low-rate environment, many fixed income investors are diversifying their portfolios with debt markets overseas. Vanguard offers two compelling options on this front. Capturing income from debt markets outside the U.S allows investors to access credit profiles from different...